Install, Repair or Replace With The Most Trusted And Preferred Wood Flooring Contractor
Wood Flooring Services can restore your wood floors to their original look or install new flooring. We bring personal attention to every job and we go the extra mile to make sure the job gets done right the first time always ensuring that our customers are completely satisfied.
Wood Floor Sanding
We have some of the best wood floor sanders with many years experience. Wood Flooring Services has built a reputation on caring for each project as if was flooring in our own home.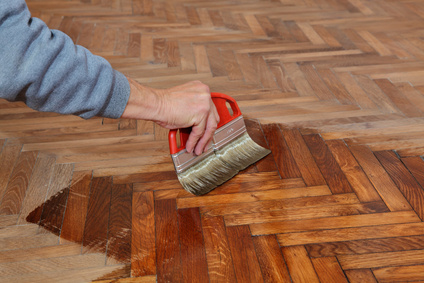 If you are concerned about the dust control no need to worry. We vacuum the floor after sanding using a clean or new vacuum filter. Start out by running the vacuum hose or wand, with the vacuum head remover, along the baseboard or shoe molding. Focused not to scratch the newly sanded floor.
We thoroughly vacuum your sanded flooring removing dust and older finish materials that would otherwise linger in your home for months after the floor is finished. We clean the home where work was done top to bottom this is may seem tedious, but we care for your flooring as if it was our own.
Wood Floor Refinishing
Wood Floors are a beautiful and natural product that sets it apart from other floor coverings, The ultimate appearance that adds value to your investment. With the close attention we pay through out the process and as your wood floor installer/sander and finisher we focus on a number of details prior to and during the actual installation and finishing process.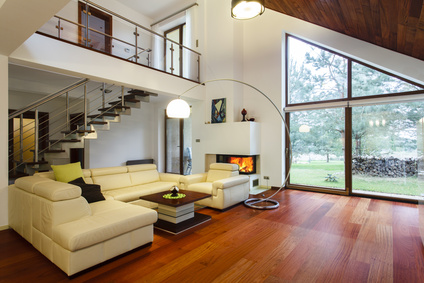 We always ensure that the final coat is free of dust particles. Floor finishes need time to cure. Although we leave a flawless job, let's say the kids come home from school and other fine dust particles are stirred up. You now have a not so perfect finish job. Remember to allow the floor coat to cure.
Wood Flooring Services
If you live in Austin, Wood Flooring Services will help you make wise decisions about hardwood and laminate flooring. We've invested in all necessary equipment required to perform any size flooring job in the most efficient and cost effective manner. Wood Flooring Services knows that residents expect quality work, and because we hold ourselves to a higher standard, the customer is always satisfied with the results of the project.
Thank you for your services. I will be happy to recommend you to friends, neighbors & relatives. You were great with follow through when necessary..
– Paul P.,
Wood Flooring Services is a professional wood flooring services firm dedicated to helping you get the most from your hardwood and laminate flooring investment. We bring you the wealth of experience and knowledge across all areas of residential and commercial wood flooring .
Wood Flooring Services is one of the most trusted floor installation companies . Our expertise in wood flooring installations, product knowledge and on-site experience provide us with the opportunity to give you only top quality service and results in your residential or commercial project.
Whether you're investing in a new wood floor or maintaining the beauty and value of an existing floor, our expert wood flooring contractors can help. If you have a question, we'll be happy to answer it. When you're ready to schedule a consultation, we'll be ready to help.
In a word, we're professional.
We started Wood Flooring Services because we believed that needed a professional wood flooring services firm. If you're investing in hardwood flooring, you should also invest in professional flooring services to get all the beauty and value out of your investment.
There are some things that we're not. We're not anonymous wood flooring subcontractors, like many dealers available for hire. And we're not salespeople. We don't sell hardwood flooring, so we can give you unbiased, professional advice. Here's what we will do.
We will give you more than a simple price estimate. Our Wood Flooring Consultant will suggest different options so you understand the best price/value combination for you.
We will help you understand product differences and specific wood flooring installation and maintenance options. We'll explain the environmental and hazardous materials concerns that some products involve.
We'll tell you the trade-offs you have with different finishes.
We will give you professional workmanship. We follow manufacturer's guidelines. We respect your property and clean up after ourselves, removing all excess materials from your premises when we complete the installation.
We're up to date on wood flooring industry standards and new techniques to improve process and procedures.
We will give you our "No Excuses" guarantee. If we make a mistake in our estimate that would cost you money, we will absorb the loss. And, if your wood flooring installation or refinishing work isn't satisfactory we'll fix it.
Wood Flooring Services is a professional flooring services organization serving . That means you get a branded installation, sanding and refinishing services from a company who can also help you maintain your wood flooring to get the most value for your hardwood expense.