There's no question that the interior of your home will have a big influence on the way that you enjoy it. While your furniture and decor will certainly matter, it's also important to pay attention to the paint inside your home. Hiring professional painting contractor isn't always affordable or possible, so here are the ten top tips to remember.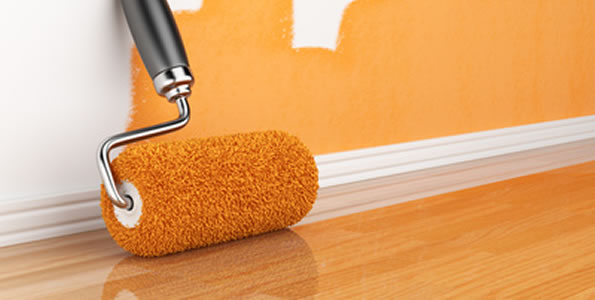 1. Match Colors
Be sure to spend some time matching up colors to your furniture, carpet, and other interior decor. Don't just guess while you're at your local paint store, either. Take some samples home to see how the colors look in your home and with your lighting to make sure they're right.
Your home is your refuge from the world, but you may be surprised to learn that the actual colors within it may be having an effect on your overall mood, attitude, and personality. While things like your day, your level of stress, and your physical health will also play into the way you feel, the colors of your walls may have a big impact as well.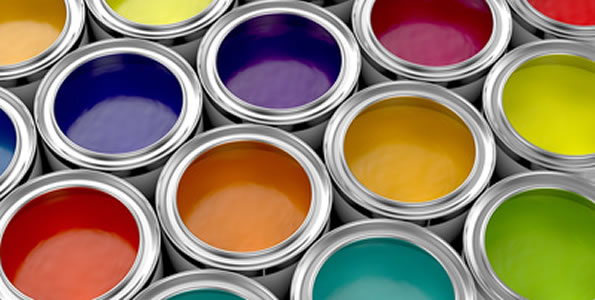 It's important to note that no two people are the same. Some personalities will simply be affected by a color in a different way, and things like age or gender will also factor into it. But there are some general rules that science has found in terms of which colors will do what to a person's mood. Here's a look at some of them.
2. Understand Colors
You need to know more about colors, too. Certain colors will lighten a room, set a certain mood, and more. Learn a bit more about the colors before you choose.
Yellow – Yellow can often increase energy and actually boost metabolism. It also helps to brighten up a room and provide more light. But it can make some people a bit 'on-edge', too. It's worth avoiding it in a bedroom, study, or office. But for a kitchen, it's one of the best choices out there.
Red – Red can also boost energy and help stimulate the mind. It's great for family rooms or dens, and is a great choice for dining rooms. This is especially true since it can stimulate appetite, as well.
Blue – Blue is the most calming color you can choose. It relaxes and helps to stimulate peace, as well as helping boost overall focus. It's great for bedrooms in particular. But stick with light blue – dark blue has been shown to increase sadness and depression.
Green – It may surprise you, but green is one of the best colors for any room in the house. It's the most restful for the eyes to see, and helps to increase relaxation and feelings of well-being.
Orange – Orange is another choice that boosts excitement, energy, and enthusiasm. It's great for family rooms, game rooms, or exercise rooms. Avoid using it in home offices since it reduces concentration.
No matter which room in your home you're painting, there's a color that is perfect for it. Learn all you can about the different colors and how they'll influence your mood and then match them up to the room that you'll be using them in. A little bit of research and color planning will go a long way towards helping you feel at home in your house.
3. Start From the Top
When you paint, begin at your highest point and work down. This means paint the ceiling first, then move down as you go. This way if you drip paint, you'll end up painting over it later anyway.
4. Use The Right Brushes
Be sure to select the best brushes for the job. Different types of brushes are better for different types of paint or for different paint jobs. Get small and large ones and make sure they're not cheap budget brushes.
5. Learn To Use Them
You can't just throw paint on the wall and smear it with the brushes. Be sure that you actually learn how to properly use a brush, including general applications and how to 'cut in' correctly.
6. Use Other Tools
Rollers can speed up the process quickly, and 'corner brushes' make it easy to apply paint in tight spaces. Avoid using paint sprayers inside since they only create a mess.
7. Tape
Unless you're a serious pro, you'll want to use painters tape to guard against getting the wrong color paint on hard edges. This is really useful when painting against trim.
8. Use Drop Cloths
Your floors are expensive, and if you drip paint on them you'll be in big trouble. Use plastic or canvas drop clothes at all times.
9. Stay Safe
When on ladders, be sure that you secure them and that you're careful. Otherwise you run the risk of injury.
10. Paint Trim Separately
If you're redoing a room and don't have trim installed, paint it and the walls before you hang the trim. You'll speed up the painting process tremendously.