Fire, Water & Mold Restoration Services
Emergency Restoration Services understand what has occurred when there is Water or Fire damage in your home and the urgency of immediate on-site action is required to avoid health issues and further damages.
Getting your home back in to it's original condition doesn't happen by accident. It takes experience and a tried and tested restoration process that can be deployed quickly, efficiently and with total confidence. When disaster strikes, Emergency Restoration Services take control of the emergency, manages and provides progress reports at every stage of the restoration project .
With the most recent equipment created to take care of the fallout of these catastrophes , together with our 24/7 service, we are prepared to be deployed at a moment's notice. Services need to begin quickly or damage can be made worse.
Types of Restoration
The main factor of restoration is the preservation of value. The cost and extent of restoration should always be consistent with the value of the objects being restored .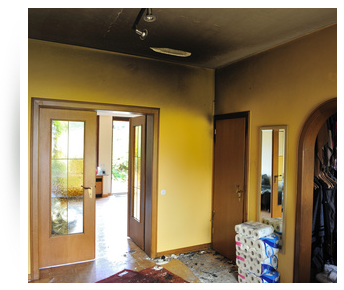 Types of restorations include the most basic being a simple clean up to procedures used to remediate a specific type of damage. Since the funds for most fire or water repairs are paid by insurance, the standards of insurance should be respected which means that the cost of restoration should not exceed the value of the property.
Water Damage Restoration
Mold Removal
Fire & Smoke Damage
Sewage Backup Cleanup
Safety Is Very Important To Us
At Emergency Restoration Services safety is the most important factor during our service. Every job site , water or fire, has many areas that require assessment by the job supervisor before the job can even start. Is the roofing secure to walk on, is the power safe and available on site, are there any broken glass?
All of these questions and many more must be answered on each job, every day. On much larger jobs Emergency Restoration Services deploy a written site specific safety plan if required.
Commercial Restoration
Time is of the essence when it comes to helping businesses rescue from destruction caused by fire, storm or water. by arriving on site swiftly with a full range of state-of-the-art equipment and qualified technicians, Emergency Restoration Services is able to help diminish the possibility of further losses, and increase the chances that important assets can be saved.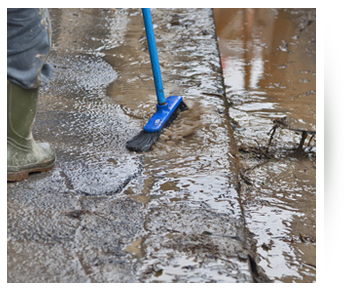 The destruction to a business due to fire, storm or flood can be catastrophic. That's why it's important to call in a specialist to help immediately so the impact of the event can be minimized and fittings, equipment and data can have a better chance of being fully recovered.
Emergency Restoration Services uses the most reliable technology to help restore and clean a business . For solid state equipment, we offer data recovery and electrical cleaning services. In many instances, the quality of our work allows the warranties on electrical goods to be reinstated.
By providing an exacting and comprehensive service, we can co-ordinate and manage all areas of the restoration and cleaning of the business , This allows the business to resume work in as short a time as possible, which minimizes lost productivity and total cost of the project.
Our services include:
24 hour emergency water and fire damage service
Water extraction
Structure drying
Moisture survey and report
Structure cleaning and decontamination – fire, water, sewage and forensic
Cryogenic cleaning – dry ice cleaning
High pressure water blasting
Mold remediation
Odor control
Ceiling cavity extraction
Cleaning of ceramic walls and floors using specialized equipment
Air duct cleaning and deodorizing
Free Disaster Restoration Inspection
Please fill out the form to the right in order to get your free restoration inspection. For the quickest response, please call  to speak with our restoration expert staff. We want to make sure that we have all the information we need in order to respond to you promptly. Once again, thank you for giving us the opportunity to restore your home or business. We will get back to you immediately, 24/7!
We're committed to removing the stress with any disaster to your home & business .
Emergency Restoration Services is dedicated to delivering home and building restoration and cleaning services of an exceptional standard. For many years, Emergency Restoration Services has helped people to regain their lives after disaster has struck their home or business premises.
Operating within areas Emergency Restoration Services is a preferred supplier of residential and commercial restoration services for many of 's major insurers. When a property has been damaged by fire, water or storm, we offer the expertise & services to quickly mobilize what needs to be done to begin returning the property back to normal.
We are available 24hrs a day, 365 days a year and have extensive experience in dealing with the complexity involved in restoring a property that has suffered a catastrophic event.
By offering a full suite of residential and commercial restoration and cleaning services, we co-ordinate the entire process, making it as straightforward and seamless as possible.
Our team of highly skilled restoration project managers, supervisors, foremen, tradesmen and administrative staff is supported by a handpicked panel of subcontractors and specialists. When you deal with Emergency Restoration Services, you can know that your project will be handled with precision, efficiency and care.
About Emergency Restoration Services
Here at Emergency Restoration Services, our mission is to provide a highly reliable, streamlined and superior quality residential and commercial restoration and cleaning solutions whose properties have been damaged by fire, water or storm.
By offering a full suite of restoration services, we are able to co-ordinate and manage the entire process. We're on site fast and can mobilize all that's required to begin restoring the property back to its normal state – all of which helps to minimize the inconvenience to property owners, and the long term cost of the project.
Because we respond rapidly and have at our disposal all equipment needed to deal with any catastrophic event, further harm to your home, business or its contents can be minimized, increasing the likelihood that they can be successfully salvaged.
Emergency Restoration Services provides residential and commercial restoration and cleaning services .