Sprinkler repairs can range from very simple to extremely complex. There are a number of things that can go wrong with a sprinkler system from valves not working or staying on too long to heads that either stick up or down. Other problems may include mainline leaks, lateral line leaks, problems with the controller, wiring issues, coverage issues, and clogged nozzles. Some minor problems can be fixed by the homeowner, however, in the majority of cases its best to call upon a professional sprinkler repair specialist.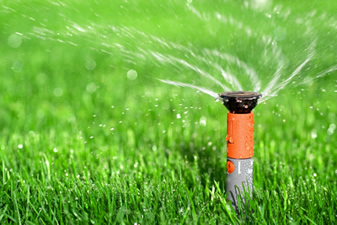 Our dedication to quality service and repair has taught us the long-term advantages of selecting the best equipment and using the highest standards in repair possible. Our competitive pricing and reliable service have made us a recognized leader in our industry.
Our repair specialists are highly trained and qualified. They are equipped with the proper tools and equipment to handle any sprinkler repair job large or small. Our repair specialists are prompt in arrival, they have the knowledge and expertise to thoroughly assess the repair work, and they work efficiently wasting no time completing the job with the highest degree of professionalism.
Sprinkler Repair Services specializes in Sprinkler Repair, Drip System Repair, Irrigation Repair, Sprinkler Reroutes
Repair or replacement of leaking sprinkler heads
Repair or replacement of leaking or malfunctioning sprinkler valves
Moving, relocating and adding sprinkler heads
Leaking sprinkler lines
Checking and adjustment of sprinkler heads for proper coverage
Locate buried valves
Sprinkler leak repair
Sprinkler Controller Repair
Repair or replace rain and freeze sensors
Sprinkler system valve repair
Repair broken sprinkler heads
Repair or replace sprinkler/irrigation valves
Sprinkler system tune up
Irrigation system repair
Sprinkler system electrical problems
Drip System Repair
When properly installed and maintained, drip irrigation systems help save gallons of otherwise wasted water. A drip irrigation system delivers water directly to the roots in a slow drip process, which greatly reduces evaporation and disperses water more efficiently than a basic sprinkler system.

Drip irrigation systems can be installed at the surface level or below the surface near the root zone. They are comprised of tubes and valves that open and close allowing water to pass at a pressure ranging from 15-30 PSI controlled by a pressure regulator. The pressure regulator is installed after the valve along with a filter that traps particles and sediment.
Drip irrigation systems are prone to sudden leaks due to damage from roots, insects, rodents and pressure issues. Because of this, drip system leaks are the most common problems occurring with a drip irrigation system.
When these problems occur, don't hesitate to call us. Our drip system repair service technicians are trained in all aspects pertaining to drip irrigation. Our repair specialists are prompt in arrival and have the knowledge and expertise to get the job done right.
Sprinkler Reroutes
Well-designed sprinkler systems make it an efficient process to keep a residential lawn green. Landscapers arrange the pipes and sprinkler heads in a way that gives full coverage to an entire yard, allowing the recommended amount of water to soak into the ground each week. However, landscaping changes may necessitate re-routing of sprinkler lines after the system has been installed.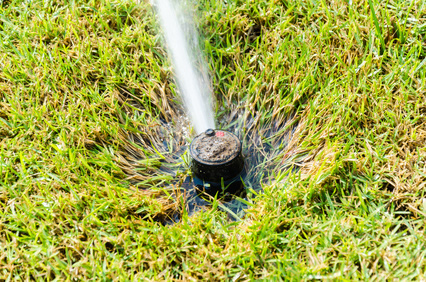 When re-routing an existing sprinkler system to a new location in your yard, our experienced technicians coordinate with the homeowner to assess any new landscaping additions that will be placed in the yard if these additions have not yet been completed. They will determine the best schematic for the new location and draw out a detailed diagram of how the new sprinkler system will be laid out on the yard.
Our experienced sprinkler reroutes technicians will consult with the homeowner to advise them on the best way to lay out the re-routed sprinkler system and will waste no time getting the job done professionally with as minimal reconstruction of the sprinkler system as possible to minimize additional part costs. If you are intending to add new landscaping features to your lawn or are intending to reconstruct your lawn in any way don't hesitate to call. We are here to assist you in any way and provide advice on the best way to go about re-routing your sprinkler system to new locations in your yard.
About Sprinkler Repair
Sprinkler Repair Services is 's premier sprinkler repair company that you can count on to provide quality service at the most competitive prices. Our goal is to go beyond our customers' expectations and provide quality work and exceptional customer service for all of our customers.
We go the extra mile to make sure your sprinkler repair job gets completed right the first time and completely suits your needs! Our many years of experience in the sprinkler repair industry have steadily built our reputation as 's most trusted and affordable sprinkler repair company.
We have knowledgeable and dedicated sprinkler repair experts.
A major key to your success and satisfaction are the employees who work for Sprinkler Repair Services. Many of our employees have been with us for many years. We are knowledgeable and very experienced in the sprinkler repair industry.
We bring personal attention to every job.
takes pride in the personal relationship we have with our customers. From the start of the consultation to the completion of the job, we ensure that our customers receive excellent personalized sprinkler repair services.