Welcome to Interior Designer Services. We are a well established Interior Design team that has the experience and creative team. As an Interior Design Consultant we provide everything from Interior Design and Decoration, custom made furniture, upholstery, blinds, shutters and window furnishings, curtains and accessories, as well as being highly involved in the preliminary stages of a build or renovation.
We bring you Innovative Interior Design
Interior Designer Services specialize in working with floor plans to instantly recognize at the design stage, how a home can maximize its space. Our process involves reconfiguring an existing home's floor plan and changing room locations, which can possibly eliminate the need for an architect. Quite often an addition to the home is not necessary, as we can achieve the extra space needed, and correct the flow of the home, without the need to tack on building additions.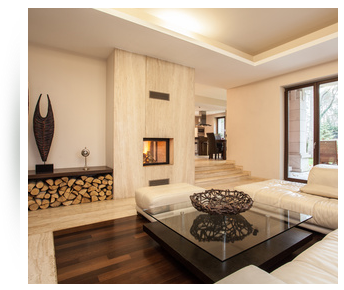 It is an area that Interior Designer Services team are passionate about, and the results speak for themselves. In this sense, getting the most innovative Interior Design has to offer can save you thousands, freeing up finances rather than draining them. Interior Designer Services also work on site with the builder at all levels to ensure that your Interior Design project is completed to nothing less than you should expect.
Residential Interior Design
Home and house renovations , extensions and designs with Interior Designer Services.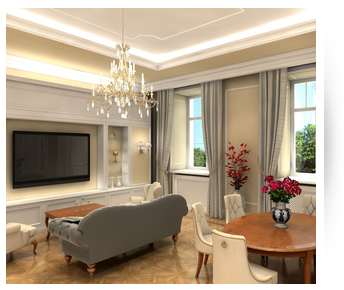 Whether it's your own home or an investment property, Interior Designer Services home renovation experience can help you make the most of your space and realize its full potential. No jobs are too big or too small.
We can deliver design outcomes that match your needs, your wants, your individual style, your timeframes and best of all your budget for:
Large or small builds, developments, constructions, extensions and other home additions
Home renovations, room additions or simply how to make the most of your existing spaces
Restyling and optimizing your existing home and floor plan – making the most of storage solutions.
Floor plan redesigns and color consultancy
Kitchen and bathroom renovations that add value to your property
Not only are they the most used rooms in the house but everyone knows that kitchens and bathrooms sell houses.
So if you are putting in a new kitchen or redesigning your existing kitchen, adding a new bathroom or giving your current bathroom a facelift – talk to Interior Designer Services first.
Improve your lifestyle with your next home improvement project
Our clients tell us they renovate to accommodate a new need but they also want to make it just right. We can help to take your next unique renovation need and give it the 'wow' factor:
Home office design: smart, efficient and conducive work spaces
Parents' retreat design: relax and get away from it all with design just for you
Guest rooms, guest living areas: transform your space into a warm inviting retreat
Design of nurseries and quiet feeding spaces: special places for special moments
Children's bedroom design: inspiring fun and creativity
Renovate, build or extend for more space without having to move house
Moving your house is expensive, stressful and just plain hard work. So let us help you take a fresh look at where you live now and how it can be turned into what you need:
Teen retreat design: separate spaces for teenagers
Outdoor living areas: relax in an outdoor oasis
Cubby house and children's play areas: discoveries in your own backyard
Swimming pools: tranquility and flow with your outdoor areas
Attic and roof space transformations: perfect for offices, decks or that extra bedroom
Media rooms and home theaters: get taken to another world in your own home
Garage storage options: clever space and clutter savers
Interior Designer Services is your partner in adding value
We have a vast network of suppliers to ensure you receive the highest quality unique offering (often at an industry discount) when it comes to:
Latest products, designs and furniture items
Trades, craftsmen and tradespeople
Curtains, cushions, linens and all soft furnishings
Window treatments, flooring, tiling, lighting
Sound systems, heating and cooling systems, security and home automation systems
Art and sculpture work
Basic landscaping requirements
Commercial Interior Design
Why is shop fitting and interior design so important to your business's success?
First impressions count – especially to your potential customers. How your business looks will determine whether people come in. How your business feels, functions and showcases your products can make the difference between customers walking out with full bags or empty handed.
So if you are designing or redesigning a shop or showroom fit-out then let Interior Designer Services help. We can:
Color consultation: unique and attractive to match your brand or business feel.
Design your layout, specify and source materials.
Project manage trades people including builder, plumber, electrical contractor, joiner, painter, flooring experts, windows / window treatments.
Decorate: install the finishing touches that make a project look and feel complete.
Plan and co-ordinate your opening day party!
Interior design for welcoming and efficient Corporate offices and Commercial spaces
At Interior Designer Services, you can count on our experience in corporate, commercial, hotel or resort interior design and office space design and planning .
Whether you're designing a waiting room, looking for new desks and chairs for your employees or even need help selecting the right art work, we will guide you through the process.
Our commercial interior design and project management services include:
Getting the mood just right: lighting, sound systems, heating and cooling systems
Functional and attractive: furniture, equipment, window treatments, flooring and tiling
Giving your space that edge: art work, sculptures and landscaping; and
Helping you protect your business with security systems