Landscaping Services has been providing quality landscape services nationally for many years. Our high quality work, reliability and reasonable prices are the reasons why we're the most highly recommended national landscaping company. We're proud of our reputation and the work that we do.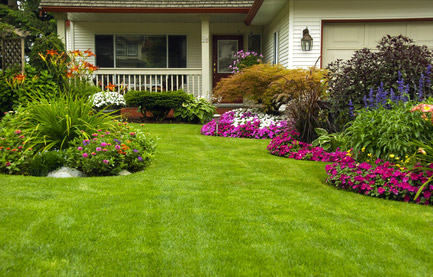 At Landscaping Services, the first step is for us to get acquainted with you and your home. Once we've "met your yard," we'll sit down with you and craft a plan that will bring your vision to life. We'll then offer you a proposal on the price that is fair and accurate with no surprises. Once everything is agreed-upon, we'll get to work immediately. We work in a timely and efficient manner to turn your dream into reality!
Landscaping services include (but are not limited to):
Full-scale Landscape Design
Stone Masonry for Walkways, Steps and Retaining Walls
Ponds and Other Water Features
Elevated Structures for Proper Drainage
Decks, Patios and Staircases
Plant Selection and Layout
Soil Preparation and Sod Placement
Scenic Outdoor Lighting
any ongoing maintenance that your new landscaping needs.
If you need something you don't see listed above, go ahead and ask. We handle all things related to landscaping, so we probably perform the service you're looking for!
Residential And Commercial Services
In addition to beautifying your home with our landscaping services, we also offer commercial services. These include weekly maintenance, planning and fertilizing, trimming and hedging, irrigation services, and installation of rock, water and plant features.
Residential Landscaping Services
Turning your home into a private retreat that you don't want to leave takes time and energy. While plenty of work has to go into the interior of your home, your property will matter as well. That's why we're here – to help give you the kind of residential landscaping services you need to get the best home possible. Our experts are ready and willing to help you reach whatever kind of landscaping goals you have and to transform your property into something wonderful.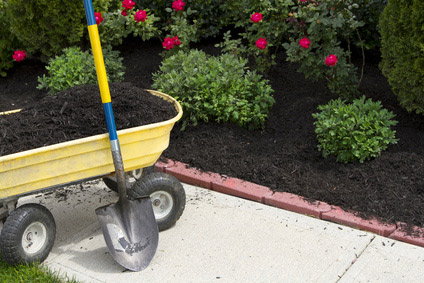 There are plenty of different things that can be done to your property in terms of landscaping, and each one is worth considering. Here's a look at some of the services we're proud to offer you:
Landscape Design – We can help plan out a total landscape design to give you exactly what you want from your property.
Walkways – We specialize in creating high quality walkways, whether you prefer stone, pavers, brick, gravel, or some other type of surface.
Ponds – Ponds are a challenge that just can't be faced alone, and our experts can help plan out your ponds properly.
Grading – Many homes have grading issues such as rain drainage that runs into a home. We can help with your grading needs if needed.
Planting – Choosing the right plants and the best placement for them is tricky, and we'll help find the best plants for your property and then plant them correctly for you.
Gardens – Designing and creating flower or vegetable gardens is something that is growing in popularity. We'll help provide you with the kind of outdoor garden you want.
Lighting – We can help with landscape lighting, too. The right exterior lights will help you get the best possible look for your home, even when you're enjoying it at night.
Features – Things like arbors or trellises can really help a property stand out when they're used properly, and our experts can help provide you with a wide range of landscaping features that will make your property look great.
Commercial Landscaping Services
Making a strong impression is absolutely vital in commercial settings, and appearances mean a lot more than some people are willing to admit. With that in mind, it's important that you make sure your property features the best landscaping possible.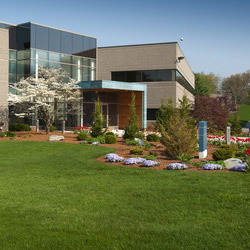 It will not only help your business look more presentable and professional, but could make a difference in the way that a potential client or customer thinks about you. It could even influence your profit.
Initial Planning and Design
Walkways
Ponds and Water Features
Landscape Lighting
Accent Features
Planting
Trimming
Mulching
Decorative and Functional Walls
Of course, commercial landscaping isn't easy. It's a much larger-scale type of job than most residential landscaping will be, and can involve a variety of unique challenges. That's why we're here. We're devoted to providing top-level commercial landscaping to all of our clients and in giving them the kind of quality results they're looking for.
Seasonal Clean-Up
We also offer seasonal clean-up services for both (9city)) residences and commercial buildings. Winter means snow and debris removal. Spring is a major planting time and also a time for doing some extra maintenance before summer. Summer and fall require leaves to be removed so that they don't shade out and kill grasses. These are also the main seasons for regular weed removal and garden maintenance. We're here for you all year round!
Planning Your Landscaping
Our landscape design and planning service is extremely valuable to both homeowners and businesses. Most people have a good idea for their landscaping to start with, but need a little help fleshing it out. We can work with you to decide how to make your vision a reality. The first step is to 'meet your yard,' and then to discuss ideas for features, materials and implementation strategies. All of this is developed with your budget in mind and input from you. We want you to be happy with our work.
Landscape Features Make All The Difference
We offer a wide array of landscape features that can make a huge difference. These include rock features such as steps and walkways, water features like ponds and fountains, and lighting to help turn your home into something really immaculate. All of these options are presented to you in the most affordable way possible.
At Landscaping Services, we love landscaping and it shows in our work. Our employees are trained professionals who know how to make your landscaping dreams come true. Let us use our years of experience serving the area serve you. Call us today and we'll start drawing up plans for your dream yard!