Install or Replace With Trusted & Preferred Fencing Contractors
We at Fence Building Services have strived at providing premium quality fencing products and services for our customers. Our fencing services not only handle the fence installation, but also include any permit processes, underground utility locates, product and service warranties and customer education.
PROFESSIONAL FENCE INSTALLATION
Fence Building Services Fence installation crews are in-house residential and commercial as well as long-term sub-contractors, who are fully insured. Other fence companies who use sub-contractors that are not insured or have only a workman's compensation exemption put you at risk in the event of an injury to the subcontractor on your property.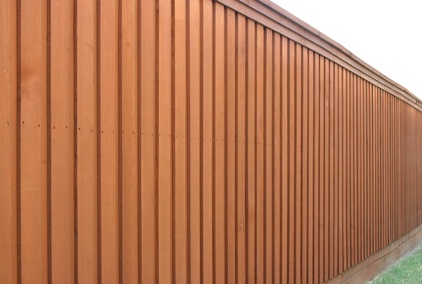 Having in-house installers and sub-contractors allows for the control and flexibility of scheduling, as well as providing maximum quality control of installation. Our installers are professional, courteous, and take pride in their work. Each customer can expect a walk-through of the completed work with the installer, provided they are on site.
CUSTOMER EDUCATION
Construction projects like fencing can be time-consuming and complicated, especially to those with no knowledge of the fence industry. Fence Building Services believes that the most important part of the fence purchasing process is the education of the customer to the process of purchasing and installing a fence.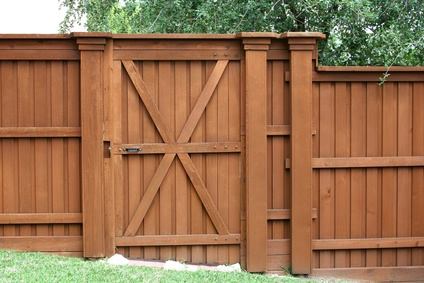 We help each customer with all aspects of this process, from choosing the type of fence, product specification, and style selection, to pricing, permitting, installation, and warranty information. It is important for each customer to select a fence that is functional and fits their needs, while staying within budget. Most important of all is for all parties involved in the process to have a clear understanding as to the scope of work and services that will be provided.
PERMIT PROCESS
We will handle the permitting process for you. We will provide all of the application forms and paperwork for submittal to the appropriate municipality for approval, and we call in the inspection upon completion of the work. We are also happy to help with Homeowner's Association documentation such as brochures, samples, and survey-drawings in order to help expedite the approval process.
UNDERGROUND PUBLIC UTILITIES LOCATES
Prior to excavating dirt during fence installation, it is required for underground Public Utilities to be located and flagged in order to keep them from being cut or damaged. Sometimes fence lines must be moved in the event of a conflict between a power, cable, or phone line and the location of the fence. Public Utilities, however, do not include other privately owned utilities such as Propane tank lines, custom phone or data lines, or Irrigation systems. Fence Building Services will NOT be liable for damage to any of the aforementioned privately owned underground systems that cannot be seen.
We recommend having irrigation systems checked after having a fence installed. This recommendation is mainly due to the fact that most, if not all irrigation lines are installed on or alongside property lines to provide the most coverage. Sprinkler heads may be found underneath or even on the outside of the fence in rare occasions, and will need to be relocated by an irrigation specialist. Adding a fence also changes the amount of coverage per sprinkler head, especially with privacy fence. So it is a good idea to have the system checked following any addition to the property to insure proper water coverage for the lawn and landscaping.
JOB INSPECTION
Fence Building Services installs all fencing to manufacturer's specifications, City Codes, and County Codes. Each permitted job requires an inspection and approval by the appropriate municipality. We hold a high standard of installation and take pride in providing quality built products. Fence Building Services employs an outside supervisor who spot-checks jobs and provides trouble-shooting and direction when starting custom or specialty work.
The Field Supervisor will also spot check jobs during installation and after completion of the work. Having a full-time supervisor helps to ensure each customer is getting the quality service and attention to detail for their fencing project.
SATISFACTION FOLLOW-UP
At the completion of each job, each customer will receive a courtesy call regarding job completion and inspection schedule if applicable. This is also an opportune time for the customer to address any concerns or questions they may have about their new fence. Our sales and service department will gladly meet with any customer who requests an on-site walk-thru to address any questions or other issues in the event they were not home at the time of job completion.
The quality of your fence results is the obvious standout in what we offer, and our installation crews are fully insured and licensed to ensure that they provide the highest quality fencing results every single time, no matter the size or type of job they're working on. You won't be at risk in any way thanks to our insurance policy.
At Fence Building Services, we stand behind our products and installation 100%. Fence Building Services is a family oriented business and we take great pride in our work and have strong business ethics. We provide quality materials and installation.
Our goal is to provide our customers with total satisfaction and peace of mind long after their purchase. When our sign is on your fence, you can rest easy knowing the job has been done right.