Austin Movers Make Moving a Breeze
When it comes to moving, the greatest mistake that people make is waste time. Sometimes they procrastinate, and other times they simply underestimate the time commitment and attention to detail required for a successful, resource-efficient relocation. The good news is that if we here at Austin Movers have gotten to you soon enough, preferably at least thirty days in advanced, then we can provide you with all the tools and information needed for you to have great success. With our help, you'll knock it out of the park.
Like most people relocating, especially in this current economic environment, you probably don't have much budget flexibility. At Austin Movers, we get it. We deal with budget-minded people everyday who have to accomplish a lot with as little as possible. We also understand that you can't afford to spend money on additional or luxury services. We're here to save you money, not cost you even more. None of our services and resources have fees associated with them. That's right; it's all free, including our quote system that pairs you with the right Austin movers, which we'll talk more about here in a moment.
As we said in the opener, we aim to be your one-stop resource for all things relocation while providing particular attention to the Austin area. Our effort to be the top relocation portal on the Web starts with our highly detailed yet extremely accessible knowledge. It's rich enough and general enough to be incredibly useful no matter where you're moving from or to, but we've also packed it with years of specific Austin-area experience and expertise that will save you a great deal of time and money.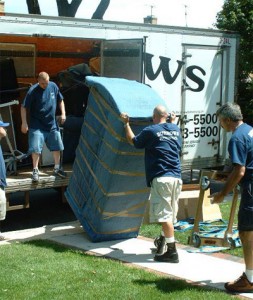 You see, what sets Austin Movers apart from all those other relocation portals is our team. We're not just web developer-driven information portal. We're a team of real experts who have earned our expertise in the trenches of the relocation industry, in Austin, Texas, and in locations throughout the United States. We even have Austin Movers team members with expertise in international moves so that no matter the specifics of your move, we have what it takes to connect you with the information and resources that you need.
Earlier we mentioned our system that pairs you with the right Austin moving companies at the right prices. Perhaps the biggest problem facing the family moving to Austin is choosing the moving service that's the right fit. Relocation in Austin, Texas is a lucrative business, and that means there's no shortage of cheap Austin movers advertising their services in the Yellow Pages and through Google ads. The problem with this is that a large number of these companies are neither reputable nor dependable.
Choosing the wrong Austin movers can be a life-altering mistake. Do not underestimate it. You'll find plenty of horror stories online concerning people who chose incorrectly. They then had to deal with damaged and lost property and even extortion-like behavior. Of course, you can always fight them, but winning that battle takes time. In the meantime, you have none of the possessions you so desperately need. This is a terrible situation to be in, so it's vital that you make the right choices from the start.
That's easier said than done. There are hundreds of Austin movers, and even if you select just three or so to interview and research, it takes a great deal of time, time that you simply do not have. That's where the system at Austin Movers comes into play. Rather than doing it yourself, we do the work for you. In order to access it, all you have to do is enter your information into the system. It then pairs you with Austin moving companies and even provides quotes all based on the criteria you've entered into the system.
Of course, there are plenty of relocation matchmaking services available online, but what distinguishes Austin Movers is our network and our approach. Most portals are simply glorified frontends to a marketing database. If a moving company wants in, they simply buy their way in. The unfortunate aspect of such a system is that it exploits you, the consumer. If you're going to use a system like that one, then you might as well do a Google shopping search and choose the first listing that comes up.
We, on the other hand, provide the better alternative, and we provide it to you free of charge. The way it works is that we hand-select our partners via an extensive evaluation process. The goal is to ensure that the Austin Movers we choose as partners are credible, established, honest, dependable and so forth. When you choose movers via our system, you have an assurance that you're getting more than simply a cheap price. You're getting our promise and commitment to customer satisfaction.
Accessing our system is simple. Just use the form on this website to fill in your information. Once you're done, submit it, and our system will return to you a report tailored to your specifications. We only request the information necessary to provide you with an accurate quote, and we'll never sell that information or abuse it any way. Each quote we provide is good for up to 30 days, and if you decide that you need more time, you can simply come back and refresh your query at any time.
Don't take the unnecessary risk of choosing a moving company at random or simply settling for the most available or cheapest movers. Austin suburbs and downtown neighborhoods alike are filled with people who made those same mistakes, and they are still paying for them now. Don't be the next horror story. Take advantage of our amazing free services. All it takes is a few minutes of your time. There's no cost and no obligation. In the meantime, take some time to explore our site, and read our various guides and articles, which contain a wealth of information sure to save you time and money.
What Do You Need to Look for When Moving to Austin?
My experiences online had taught me what to look for when making a purchase of anything from sofas to a budget minded move. It all rests on the same principles. Those principle have to do with being able to recognize the effects that a high level of competition will have on the prices of the item(s) that you want to buy. You see, as a consumer, in a competitive market, you have the power. That's because you can always go and look for a lower price somewhere else.
This is especially true when it comes to shopping online. When I needed to find an economical furniture storage unit, I understood that if I didn't see what I wanted right away, the next company was just a mouse click away. The storage companies knew this too and had their best prices posted for immediate viewing. There were no  "cat and mouse" games or sales pressure, here. They knew that the moment a customer begins to feel pressured, they're gone and that's it! So they knew that they needed to get to the point – and fast. Hence,the low prices.
So, that brings me to the question of what to look for when moving to Austin. Well, the first thing that you want to check out is th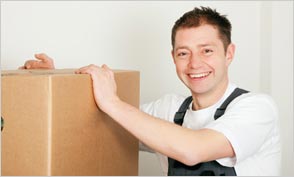 e company's level of experience when packing and relocating their customers. The longer a company has successfully been in business, the better the indication that they have been giving good service. This really holds true in the age of online advertising and communication. Too many negative review online and a company can go under. It's really easy to post a review of one's experiences with a company, too. That type of "word of mouth" is lightning fast.
The next thing that you will want to consider is how responsive the moving company is to your packing requests. If the moving company seems to not care about your concerns over certain delicate items, then chance are that they really don't care. Go with your gut feeling when it comes to these things and don't just go with the lowest prices. You may end up paying for it in the end. You can tell a lot about a company from a simple conversation. Have a talk with the person in charge and see what you get out of that communication.