Artificial Turf Experts – Artificial Grass Companies
When it comes to creating artificial turf and synthetic grasses, we realize that not all products are created equally, which is why we strive to provide only the most high quality synthetic turfs that the market has to offer.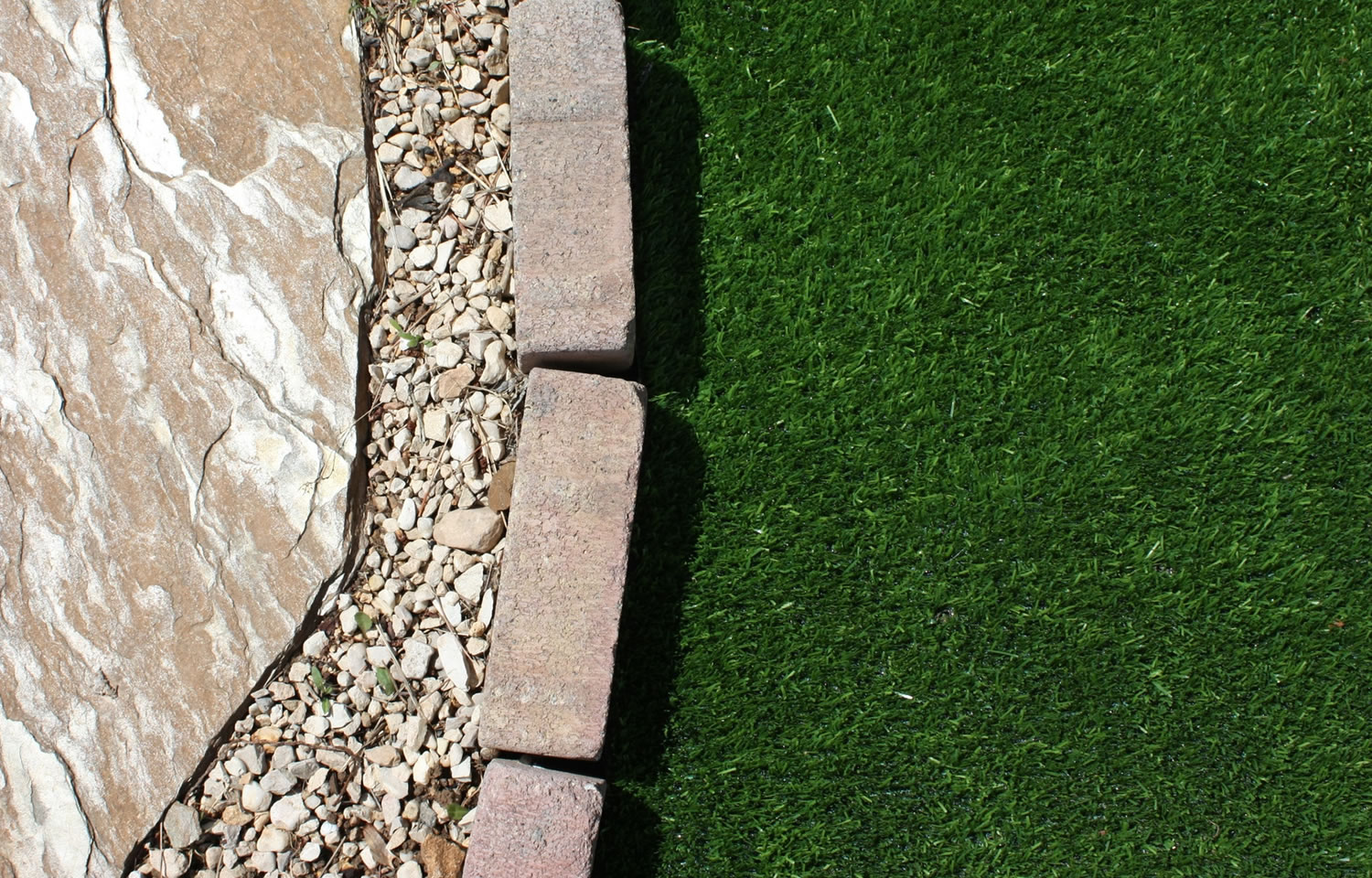 What Are Synthetic Lawns ?
Synthetic lawns are lawns that are made out of synthetic, or man-made, materials rather than natural grass. While natural grass lawns may be desirable in many situations, some circumstances will require synthetic materials for a lawn to look its best throughout the course of the year.
One instance where a synthetic lawn may be beneficial is with sports fields or playgrounds, as these areas will see the hard type of wear that isn't always ideal for natural grass. When natural grass sees hard wear over a long period of time, the grass may not grow in certain areas, the turf underneath may become torn, and the natural landscape will prove unable to hold up to the activity it sees. With a synthetic lawn, however, the soft and often worked ground will remain in its original condition, as synthetic lawns are notably much sturdier than those of natural grass. Also, synthetic lawns will not need cutting, meaning that these areas will remain usable throughout the year with minimal maintenance required.
Another example of the benefit of synthetic lawns is shown in climates that see extreme drought or heat for much of, or some of, the year. In these areas, it may prove very difficult to maintain a natural lawn, as the grass will require too much water or relief from the heat, but a synthetic lawn can handle outdoor heat of any temperature and does not require watering to maintain its beauty or durability!
One of the many great characteristics of today's synthetic lawns is how real and natural it feels when compared to standard grass. Modern synthetic lawns are made with soft and durable materials that are made to look and feel just like the real thing, but with a fraction of the maintenance and exponentially better durability. A synthetic lawn can withstand what natural lawns cannot, while still retaining all of the aesthetic appeal that a natural lawn has to offer.
There are many types of synthetic lawns a person can choose from to perfectly suit their need, and what is required of a synthetic lawn on a sports field may not be the same as what is needed for a person's back yard. These types of lawns come in a variety of different materials, with or without drainage systems, and with varying levels of padding underneath.
If a person is installing a synthetic lawn on a playground or a sports field, they may choose to opt for more padding and the installation of a drainage system to keep the field or play area dry. The added padding will allow falls or hard play to occur on the surface of the lawn with minimal risk of injury to the children or athletes, and the addition of drainage will not only keep the lawn in better condition for longer, but it will allow the area to dry out significantly faster than what is found with standard natural grass lawns. This increased drainage means that the area will be made available for play more quickly than what could be experienced with natural grass, allowing sports teams to get their games or practice sessions underway without delay even after heavy rain.
The installation of a synthetic lawn is done in several steps, with some varying depending on just what a person may want out of their land and lawn. For the majority of synthetic lawn installation cases, the first step is building the base of the lawn on-site at a person's desired installation location. These bases are either made of geosynthetic or granular materials and this base provides a solid foundation in which the synthetic lawn will be placed. Once the base is placed, a padded layer and drainage system will then be installed if desired, to allow for a softer ground area with ample drainage. On top of this padding and drainage, the turf is then laid down and seamed together to create a finished and whole look to the lawn, and an infill material is placed between the yarns of the synthetic lawn material. This infill can be made of several different types of materials including silica sand or natural rubber, and the more flexible the infill material, the softer the synthetic lawn will feel.
Synthetic lawns have their specific benefits in both public and residential areas , with their durability and ample drainage capabilities. The materials used in synthetic lawns will vary depending on a person's specific needs and wants, and those installing synthetic lawns can create an ideal lawn for any customer.
Sport Turfs
Scheduling activities on a natural grass field can be a nightmare! We have products for all types of sports.
Turf Products
Whether you have an business or home, we have an artificial grass product to meet and exceed your needs.
An alternative that performs all of the functions of a perfect lawn…
Artificial grass and synthetic turf offer many benefits to homeowners, commercial property owners, and land owners alike, as this modern and high tech ground covering allows people to spend more time enjoying their area and less time doing the chores necessary to maintain it!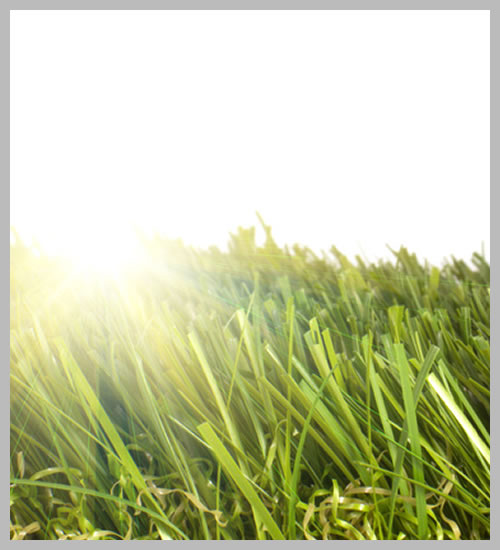 Synthetic grasses and artificial turf require very little maintenance to keep up with, and a lawn, field, outdoor living space, or relaxation area can be kept looking beautiful and functioning perfectly all year long with minimal upkeep. While natural grass may need routine cutting, regular watering, and yearly fertilizing to maintain its look and appeal, our synthetic turfs and artificial grasses require none of the tasks associated with keeping up with a great space!
We only supply synthetic turf that use 4 main components:
Sturdy base
Drainage system
High quality synthetic grass blades
Natural looking filler materials
Artificial Turf Benefits
Keeping a beautiful lawn is part of keeping a beautiful home, and keeping up with a lawn during the hot summer months or cool fall months can be very difficult when a lawn is made of natural grass.
Looks just like grass!
Our premium synthetic grass and looks just like real grass, providing a perfect lush and green lawn no matter what season we are in.
Safe for Children and Pets
We install eco-friendly synthetic grass at your Orlando home or business. 100% recyclable and also available with eco-friendly infill material.
Sun Resistant Artificial Grass
Our synthetic grass has built-in UV inhibitors that is mixed into the resin. This eliminates the harmful rays from the sun that fades turf products.
Exceptionally Durable Products
Each artificial grass blade is built with polyethylene to be used on baseball fields, putting greens, playgrounds, pet areas and landscapes.
Synthetic Grass Installation
Our artificial turf can improve a variety of different indoor and outdoor surfaces , and owners of sports fields, to those looking to renovate their outdoor living spaces, call us to tackle the job. For a sports field, our artificial turfs and synthetic grasses can provide a safer alternative to natural grass, as it allows for a drier and softer surface with more traction for athletes to play on. For patio areas, lawns, and swimming pool areas, artificial turf also has its own distinct benefits.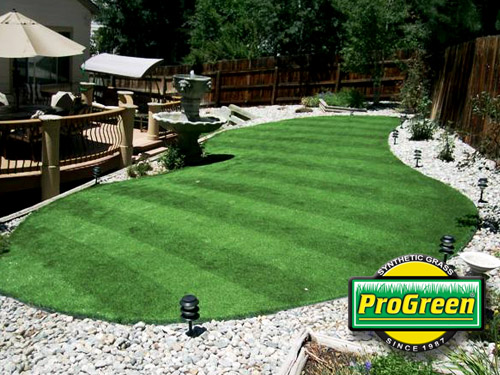 One of the most commonly cited benefits when asking customers why they chose to opt for an artificial turf ground covering is the low maintenance upkeep. The difference between natural grass and artificial turf is that artificial turf takes little to no maintenance to maintain, saving home and property owners thousands in upkeep costs as well as hours of hard labor! While a natural grass area will need to be cut, watered, fertilized, and otherwise maintained, a durable artificial lawn will require only minimal routine care to keep it looking and functioning at its best. Our artificial lawn installations will pay for themselves in only a few short years with the money saved from a lack of substantial required upkeep.
We use only the most high quality materials in crafting each artificial turf area we install, and we strive to please each customer who comes to us looking for help in maintaining a beautiful and functional space!
Install a Drainage System
First, we install a drainage system to keep your turf dry and manageable even after heavy rain. This drainage system is what allows synthetic turfs and artificial grasses to dry so quickly after a storm, making it dry and usable again in as a little as a single hour after getting wet!
– Develop a Sturdy Base
Next, we lay a sturdy base that will hold the ground covering together through all climate and weather conditions, eliminating instances of seam rupturing and dimensional instability.
– Lay Down Synthetic Grass
The high quality synthetic grass blades are then put into place, and these are created to look as much like natural grass as possible. Many different types of naturally occurring grasses can be replicated using these synthetic grass blades, and we allow customers to customize the look of their synthetic turf to match the natural surroundings of their area!
– Filler Materials Installed
Lastly, the filler materials are installed, and these materials not only complete the look of the artificial turf, but they help to hold the turf together in a uniform fashion as well. These filler materials are often crafted out of silicone or rubber based materials, although other materials can be used to suit a property owner's need .