From minor home repairs to major home renovations and new construction, Austin Home Repair Coalition can help you find trusted and professional contractors for all your home improvements. Read real homeowner reviews and connect with top-rated local contractors, plumbers, electricians, home builders, handymen, and more.
Whether you're installing a hot tub, building an annex, unclogging a drain, or building an entirely new dream home from scratch, Austin Home Repair Coalition has got you covered. We offer the most comprehensive database available for you to search for contractors and post your jobs, which will encourage contractors to bid on your project and offer you competitive rates. And that can only be good for your peace of mind.

We have thousands of professional contractors that you can call. Whether you need a general contractor, a handyman (or handywoman), an electrician, a plumber, or any other home renovation professional, our listings will point your search in the right direction. Our database is kept current with contractors that are reliable, capable professionals who will help you with your most daunting home renovation projects.
Roofing experts and construction companies recommend inspecting a roof in the fall and spring months to assess its condition and ability to withstand seasonal weather fluctuations such as high winds…
Among the wide range of home improvement needs you may have, from whole-home renovation through plumbing and electrical work to minor repair work, you may need to build an addition for a growing family, renovate your kitchen, remodel your bathroom, or simply fix that annoying dripping faucet you have to listen to all night. RepairAustin.org is truly your one-stop shop to meet all of your home renovation and building needs.
The Austin Home Repair Coalition (AHRC) collaborates with home repair agencies in the Austin area that provide home repairs and other housing-related assistance. The coalition is an inter-referral network that regularly assembles and collaborates to provide home assistance to satisfy each client's needs adequately. Together, we make it feasible for homeowners to thrive in the homes they have grown to love, now and in the future. This holistic approach to home repair has elevated the fabric of Austin's diverse neighborhoods and touched the lives of many people – especially long-time residents – in the community.
"They did a great job. I appreciate the program and i hope it continues for senior citizens because a lot of them can't do it themselves." – daughter of client
Repairs may vary depending on repair groups, funding, and the homeowner's needs. Some repair groups use private contractors, some use staff, and some rely on volunteers to implement the repairs/modifications. Generally, the home repair groups can provide the following repairs/modifications:
Accessibility modifications to bathroom and/or kitchen
Ramps
Electrical, plumbing, and mechanical repairs
Window and door repairs/replacement
Flooring
Sheetrock and painting
Structured repair-foundation and beam repairs
Exterior repair
Painting as related to repairs
Ceiling fans
Other repairs for health, safety, and accessibility
Finding the Best Contractors in Austin
If you're like most Texans, your home is the most precious financial asset you have. It's also the place you want to feel the most relaxed. That's why it's important that your home be the way you want it – and why it's so important to find the right general contractor, handyperson, plumber, or electrician that fits both the needs and the budget for your home improvements.
Never hire a contractor because they were the first name you ran across, or because their advertisement was biggest. Find local home improvement contractors through referrals and other reputable sources.
Research professionals in your area. Interview candidates; ask questions. What do the home improvement contractors know about eco-friendly home improvement?  Do they provide total home improvement handyman services?  Do they offer free home improvement professional advice?  What can they tell you about home improvement projects that add value to the property?  What type of home improvements have they worked on?  Do they have references you can contact and pictures of previously completed jobs?
Ask for proof of licensing and insurance; get contact information for references. Check everything out; make sure no formal complaints exist against the contractors. After selecting the best home improvement contractor for the job, get full project details in writing. Don't begin work or sign anything until you have a detailed contract that you have read thoroughly in-hand, signed by both parties.  
For larger, more extensive home improvements you might prefer the services of a well established general contractor with a reputable team of professional tradesmen. Hiring a general contractor is usually easier, more efficient, less confusing, and time-consuming than trying to find individual local home improvement contractors and manage the project yourself. In addition, hiring a general contractor instead of multiple independent professionals can save on project costs.
For detailed tips on hiring and screening a contractor click here.
Our massive database, drawn from across Central Texas, includes detailed, comprehensive information on our contractors. You will know exactly what you're getting in the people you're considering for hire to work on your home renovation projects. Our contractor profiles include credentials, reviews, and portfolio albums to give you both the facts and the figures. The reviews on each contractor profile are carefully screened so that you can be sure you're reading authentic feedback from actual satisfied – or not! – customers. A picture is worth a thousand words, so our contractor portfolios will show you in vivid color what you can expect the contractor to bring to your home renovation project. You want all the information you can get so that you can be sure you're hiring the best contractor for your repair, renovation, or building adventure.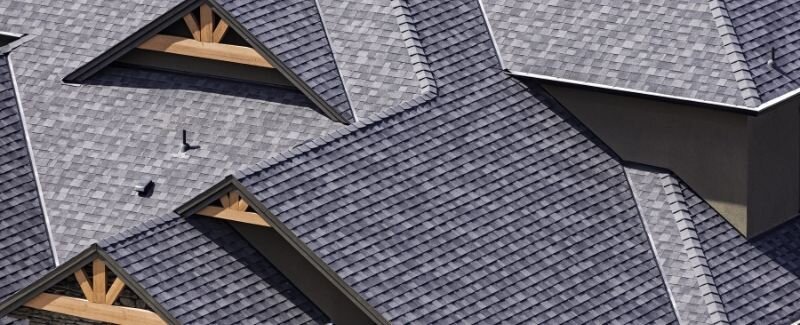 Taking care of your home's roof is important. If your home's roof is having any issues, it's always a good idea to hire roofing contractors who can help take care of the problem. Austin Roofing Services specialize in all types of residential roofing services. From roof leak repair to roof replacement, they can do it all. Austin roofing contractors are always eager and ready to start work on your residential roofing project.
Roof damage can come in all types of shapes and sizes. From major roof repair issues to minor ones, our roofing contractors are able to handle it all. They're always able to tackle any and all of your roof repair issues. Whether you have a leaking roof or any other type of damage, they're always sure to be able to help you out. Our recommended roofing contractors specialize in fixing all types of roof repairs.
Having your roof inspected is important. Many contractors provide free roof inspections. They're able to come out to your location to make sure that your roof is in good condition. They check for broken shingles, cracked caulk, rotted wood, unsecured gutters, and other types of damage. Roof inspectors are always thorough and attentive during the roof inspection process, so your roof is sure to be inspected meticulously.
Austin Home Improvement
The Austin Home Repair Coalition provides low-income families, the disabled, and the elderly with services that restore feelings of security, health, and well-being, and independent living. Many of the families we serve are multi-generational grandparents raising their grandchildren or frequently looking after them on the weekends and after school. The average AHRC client is:
Female
Over the age of 62
On a fixed income of less than $1,000 per month
Clients reside all over Austin, but a majority live in the 78702, 78721, and 78741 zip code areas and earn below the 30% MFI level. We hope to continue expanding our services in and around the Austin community as more low-income families and seniors strive to stay in their homes and to live independently.
Program Eligibility
Eligibility for home repair assistance may vary by organization. General applicant and property requirements are as follows:
Applicant Eligibility
√ Must submit an application and proof of income
√ Total household income is at or below 80% of the Median Family Income (MFI) for Travis County, Texas
√ Applicant must agree to the program requirements
√ No outstanding debts or judgments owed to any government agencies
√ Has not received previous assistance from another home repair ground in the same fiscal year.
Property Eligibility
√ The home must be owner-occupied and in the owner's name
√ The home must be in the city limits of Austin
√ Taxes must be current
√ Must ensure the property against loss or damage. This requirement may be waived for applicants earning at or below 30% MFI
Unfortunately, the AHRC doe not have the capability to provide home repairs on manufactured mobile homes. These repairs are highly specialized.
These organizations have eligibility requirements. Please contact them or see their websites for more information.
Groups that provide No-cost Home Repairs
American YouthWorks
Austin Area Urban League
Austin Habitat for Humanity
Interfaith Action of Central Texas
Meals on Wheels and More
1House at a Time
Texas Ramp Project
Social Services & Advocacy Groups
Austin Groups for the Elderly
Community Action Network
Family Eldercare
Housing Workers Austin
The University of  Texas at Austin, School of Architecture
United Way of Austin
Government Agencies & Utility Providers
City of Austin, Neighborhood Housing and Community Development
Travis County Health and Human Services
Austin Water Utilities
City of Austin, Code Compliance
More Austin Home Repair Resources
Home Repair – Austin Habitat for Humanity
austinhabitat.org/programs-services/home-repair
Austin Habitat for Humanity's Home Repair Program works to alleviate substandard living conditions and to preserve Austin and the surrounding area's existing affordable housing stock through critical home repairs. The repairs are considered critical when they improve the health, safety, accessibility, and/or energy efficiency of residents …
9 Best Home Repair & General Contractors – Austin TX
www.homeadvisor.com/tloc/Austin-TX/Major-Home-Repairs-General-Contractor
Recent Requests for Home Repair Companies and Home Contractors in Austin, Texas: Project Location: Austin , TX 78758 Date: 06/08/2020
Minor Home Repair | AustinTexas.gov
www.austintexas.gov/department/minor-home-repair
NHCD and the Austin Housing Finance Corporation contracts with the Austin Area Urban League to administer the Minor Home Repair Program. You can contact them by dropping by their offices at 8011A Cameron Road Building A-100, Austin, TX 78754 from Monday to Friday 8 am to 5 pm or by calling (512) 478-7176, or emailing them at communications@aaul …
25 Best Handyman Services – Austin TX | HomeAdvisor
www.homeadvisor.com/c.Handyman-Services.Austin.TX.-12039.html
Hire the Best Handyman Services in Austin, TX on HomeAdvisor. We Have 928 Homeowner Reviews of Top Austin Handyman Services. Natural Creations, Home Efficiencies by Ryan, J. Herrera, Todd Buchle Handyman, Top Notch Remodeling. Get Quotes and Book Instantly.
SAP Home Repair Services | SAP Home Repair is a Houston …
saphomerepair.com
We are very happy with S.A.P. Home Repair Services!!! Thanks American Home Shield for sending S.A.P. Home Repair Services to fix our problem!! If we need home repair services again, please send this company back again!!! Best Regards, Brewer household!! Austin, TX read more
Mobile Home Repair in Austin, TX – Central Texas Mobile …
www.fixr.com/sp.central-texas-mobile-home-services.html
Average cost to repair a roof in Austin is about $730 (patch moderate leak repair replacing 100 sq.ft. of asphalt roof and resealing it) Slate Roof Cost Total cost to install slate roof in Austin is about $16,950 – $22,600 (semi-weathering slate with 3/16″ thick tiles on a 1,500 sq.ft. roof)
Austin Home Improvement Contractor | (512) 689-1060
austinhomerepair.net
IC Services, serving the Austin area since 2000, offers a comprehensive array of home repair, home improvement, & general handyman services in the greater Austin, Texas area. Repairing your home, fence or yard related fixtures is a great way to increase its value and curb appeal while giving you that sense of having something new.
Do It Home Repair – Travis Heights – Austin, TX – yelp.com
www.yelp.com/biz/do-it-home-repair-austin-4
(512) 815-3648 · Austin, TX 78704
Home Repair | Austin, Texas | TruHome360
www.truhome360.com
TruHome360.com is the future in Home Services. Complete Home Repair, Handyman, Renovations, Product Assembly, Real Estate, and other Home Services. Home. About. Testimonals. Book Online. Blog. More. Austin's PREFERRED hANdYMAN & HOME REPAIR SERVICE!
Go Repair! | AustinTexas.gov
www.austintexas.gov/department/go-repair
GO Repair! Partners NHCD contracts with non-profit organizations to make the repairs, including: • Easter Seals Central Texas, Inc. (512) 615-3379 • Meals on Wheels and More, (512) 476-6325 • Interfaith Action of Central Texas, (512) 386-9145 • Austin Habitat for Humanity, (512) 472-8788, ext. 100 • Austin Area Urban League, (512) 478 …
PreFix | Home Maintenance Services in Austin, Texas
www.prefixinc.com
Eliminate the hassle of home maintenance and up to 50% of the cost. Your dedicated Home Manager fixes all your HVAC, plumbing, electrical, appliance and small handyman repairs. Sign up for a free, no-pressure visit to learn more.
Fixd Repair | Top Rated Home Warranties and Home Services
www.fixdrepair.com
Fixd Repair is the leading home warranty & service provider that uses our own technicians for services. Fixd guarantees fixed, transparent pricing for any work done on your home.
The Home Repair Service – The time, tools, & talent you …
thehomerepairservice.com
Lack the Time, Tools or Talent to Tackle Home Repairs? Call The Home Repair Service – (512) 922-9975. You can trust an experienced, insured, and local handyman to repair or maintain your home. Whatever your project, we'll make sure it's done right. We guarantee it. Our professional handyman is insured, with eight-plus years' experience. Ross…
Home Repair – Travis County, Texas
www.traviscountytx.gov/health-human-services/weatherization/home-repair
Travis County Home Repair Program Services and Eligibility. The Travis County Home Repair Program provides materials and labor to correct threats to health and safety. These threats must be corrected before one or more of the energy efficiency programs can be completed.
Handyman | Mr. Done Right
handyman-austin.com
Mr. Done Right is the leading Austin handyman that offers a wide variety of services to fix any large or small problems. We stress quality, punctuality, and absolute customer satisfaction. If anything in your home or office needs fixing — Mr. Done Right Austin handyman services are the best and most reliable in the region.
Home Glass Window & Door Repair Services Austin | Ace Discount
www.quickglassservice.com/home-glass
Austin Shower Door Services. Ace Discount Glass' home division offers shower door services in Austin. We offer several styles of shower enclosures for installation at discounted prices and provide Austin shower door hardware repairs.. We work with frameless and framed shower enclosures, and have the option of custom-creating them, as well.In the event of a break-in or damage that requires …
Austin Home Repair. Handyman Service – Austin, TX …
porch.com/austin-tx/handymen/austin-home-repair/pp
reply Austin Home Repair responded on 09/01/2018 It took two men three days to gut the bathroom, remove wall paper, mirrors, tile, and ceiling popcor… Read Full Response
Austin's Home Repair 310 Oak St, Santa Maria, CA 93454 …
www.yellowpages.com/santa-maria-ca/mip/austins-home-repair-8390082
Get reviews, hours, directions, coupons and more for Austin's Home Repair at 310 Oak St, Santa Maria, CA 93454. Search for other Plumbers in Santa Maria on The Real Yellow Pages®. Browse
The 10 Best Home Addition Contractors in Austin, TX 2020
www.thumbtack.com/tx/austin/home-addition-contractors
Home addition in San Francisco: $250-$270 per square foot. New home construction in Knoxville, Tennessee: $100-$200 per square foot. Kitchen remodel in Tennessee: $40-$80 per square foot, depending on finishes. Bathroom remodel in Vancouver, Washington: $110-$170 per square foot.
ANYTHING AROUND THE HOUSE HOME REPAIRS Reviews – Austin …
www.angieslist.com/companylist/us/tx/austin/anything-around-the-house-home-repairs-reviews-459398.htm
Anything Around The House Home Repairs/Remodeling provides a wide range of home repairs, maintenance and home improvements to the Austin, TX area. Our locally owned and operated company has completed over 4,000 jobs for very satisfied homeowners in just over 9 years of being in business.
Texas Log Home Restoration & Log Home Maintenance in TX
www.logrepair.com/log-home-repair-restoration-in-texas
Texas Log Home Restoration & Log Home Maintenance in TX. American Log Restoration & M&M Log Home Care's Texas log home restoration and log cabin repair experts can help assess any issues you may be facing as a log home owner. With over 30 years of experience repairing and restoring log homes all across the South Central United States, the team of log home restoration experts at American Log …
Home Repair and Remodel – Home Improvement – Austin, Texas
homerepairremodel.com
Home Repair and Remodel provides home improvement services for the Greater Memphis, TN and Austin, TX areas. Your Source for Home Repairs and Home Improvement Services in TX and TN. Serving the Lake Jackson, TX and Memphis, TN areas. Contact us for a free quote. Call or Text 901-336-1906.
Greater Austin Home Safety Repair for Seniors and Adults …
www.mealsonwheelscentraltexas.org/programs/home-repair-needs
Greater Austin Home Safety Repair for Seniors, Veterans, and Adults with Disabilities Home Repair and Architectural Barrier Removal is for low income homeowner clients who face serious structural issues with their homes resulting in a decline in health and safety.
Home Repair Austin Texas in Austin | Home Repair Austin …
local.yahoo.com/info-204544454-home-repair-baton-rouge-denham-springs
Find Home Repair Austin Texas in Austin with Address, Phone number from Yahoo US Local. Includes Home Repair Austin Texas Reviews, maps & directions to Home Repair Austin Texas in Austin and more from Yahoo US Local
Home Repair Austin – Vrbp
vrbp.org/home-repair-austin
Home Repair Austin. Home repair Austin are two very distinct categories and both are a requirement if you are a home owner. To begin with when we talk about home repairs we are referring to the wear and tear on your home that has already taken place and needs to be addressed.
Home Repair near Austin, TX | Better Business Bureau …
www.bbb.org/us/tx/austin/category/home-repair
BBB Directory of Home Repair near Austin, TX. BBB Start with Trust ®. Your guide to trusted BBB Ratings, customer reviews and BBB Accredited businesses.