Connect with local Painting Contractors
RepairAustin.org has trusted painting professionals located in your area. Post your painting project or search our directory and get free cost estimates and expert advice from local painting contractors and companies waiting to compete for your business.
Search below to find local home improvement contractors offering interior and exterior house painting services or Signup today for your FREE membership and post your painting project to receive bids from local professional painters. Compare profiles, save contractors to your favorites list, and more.
Austin Painting Service Companies
There are many types of home painting. Indoor, outdoor, walls, ceilings, floors, garages, and more. The chances are if you are reading this article you have held a paintbrush painting someone's home, office, or apartment.
If you have had a new home built you have faced the many choices that must be made to decide the main colors, accents, and offsets of both the inside and the outside of your new home. The chances are you may have had a designer to help you pick out the colors and a professional contractor to apply the paint.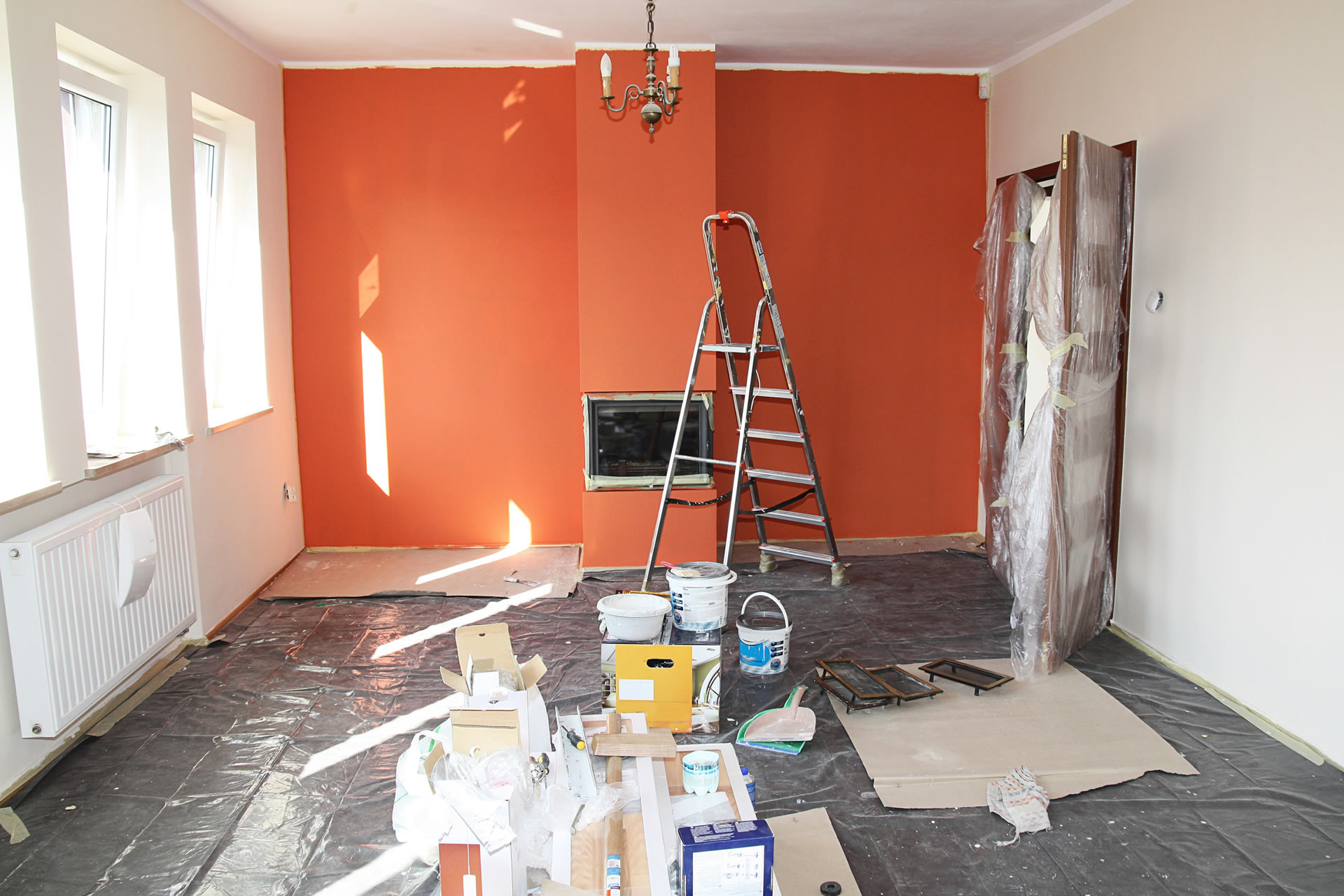 As an existing homeowner, there will come a time when you are going to want to repaint a portion of your house. While it is not quite as easy as just getting a brush and bucket of paint and going for it there are many painting projects that you can accomplish as a do it yourself painter.
Interior walls are the easiest project for the first-timer. Painting a wall with an accent color is the best place to start. If you can pick a wall that is easy to access it will make things easier. Make sure to remove all outlet covers, paintings, and cover any trim showing and put something down over the floor.
Paint your wall carefully making sure to spread the paint evenly across the wall's surface. If you apply too much paint it will run down in drips. If you don't put enough paint on you will see the old color coming through the new paint job. Less is better than more however as you can always put on another application of paint called a coat. Some walls may require multiple coats depending on the color you are applying and the color of the wall to be painted over.
If you are looking to have a whole room or floor of your dwelling painted, consider hiring a professional. While it seems you may save some cash doing the painting yourself, by the time you include time for prep work, painting, and clean up, you will not be saving much if any over hiring someone who is an expert.
Painting exteriors of homes is definitely best left up to the professionals. Even if your home is only one story high it is still a complicated task to undertake. Professional painters have the ladders, spray guns, and taping equipment to get the job done quickly and efficiently. Most guarantee the quality of their work and the color of the paint after it has dried.
It is possible to save considerable money on the preparation work and many painters will work with you allowing you to do your own prep work. As is the same working with any contractor, make sure you receive at least two or three bids from contractors you call and gauge what the project will cost, then float a trial balloon about how to save money by helping do some of the prep work yourself.
Contractors Offering House Painting Services
When it comes to painting the interior of a house, many homeowners rely upon the expertise of a painting contractor. Some homeowners decide to do the painting in their homes to save money, but there are a number of reasons why it might make sense to hire a painter instead. If you have a large house that requires a lot of painting, the work might be too much for one person with a roller. You might also want professionals to handle the exterior of your home and rooms with special challenges like cathedral ceilings. If your home was built prior to 1980, it is a good idea to have paint removed by professionals in case it contains asbestos. In addition, if you hire a professional, you'll have more choices when it comes to the finish since an experienced painter can make your walls look like suede, leather, and more using different techniques.

Luckily, if you do choose to hire a professional, RepairAustin.org makes the process really simple. All you have to do is log in and upload your project. Painters from your area will bid on the job, and you can pick the person who can best fit your needs. There are dozens of contractors available in our database, so it isn't hard to find a local professional who can work for a price you can afford.
Still interested in a DIY paint project? Our article database has tons of tips and tricks to help you through the process. Whether you choose to do it yourself or hire a painter to help you, with RepairAustin.org, you can find the resources you need to get the job done.
Austin Painting
Austin Painting is a local company serving Central Texas and the Austin area. Each and every job is done right the first time with proper surface preparation, high-quality materials, and quality application. Satisfaction is GUARANTEED. We understand that paints and finishes release low-level toxic emissions into the air for years after application. The source of these toxins is a variety of volatile organic compounds (VOCs) which, until recently, were essential to the performance of the paint. We use only the best quality and ecologically friendly paint products which are less harmful to human and environmental health. We are committed to protecting our customers and our environment.
Austin  Painting help design your home the way you vision it to be. From big remodeling projects to small redesign we have the knowledge and expertise to make your home be transformed. We can help with updating an aging Kitchen or bath from total transformations to simple changes in countertops, lighting, cabinets, and flooring they can all come together to make a world of difference.
We offer the highest quality service all around Austin. We service up to a 100-mile radius surrounding Austin. Starting off from Round Rock, Pflugerville, Georgetown, Cedar Park, Leander, Llano, Marble Falls, Lakeway, Austin, San Marcos, San Antonio.
I'm a house flipper in the Austin area, and I go through a lot of painters. I can honestly say that Efren and his team have been my best experience to date; He showed up when I was in a bind, did great work, finished ahead of time, and never asked me to pay until the work was done and inspected. I will not call any other painter again.  – Scott S
It is our goal to provide our customers with a quality job at a reasonable price. Some cost-cutting painters may tempt you with low base prices…but the old saying holds true, "You get what you pay for!" Accepting a low-bid or negotiating a lower rate may lower the price but if the painter cuts corners to get the job done it will end up costing you more in the long run.
Services
Austin Painting is a trusted name in painting and pressure washing. Our painters perform each painting project with thorough professionalism and attention to detail. We use superior painting products from leading brand names including Sherwin Williams, Dupont, Benjamin Moore, PPG Industries to give you a long-lasting surface. We do very good work at very competitive prices and we stand by all our work with a 2-year warranty. Our locally owned business is licensed, bonded, and insured for your protection and peace of mind.
Interior Painting
Exterior Painting
Drywall Repair
Stucco Repair
Wood Replacement
Deck Coating
Roof Coating
Consultation
We are a full-service painting company that specializes in all kinds of wall repair, wall aesthetics, and architectural coatings. Aside from painting, we have professionals that do everything from wallpaper installation to drywall and plaster… and everything in between! All of our crews consist of trained professionals who are experts in their fields. This allows us to deliver quality results at a fair price. Having problems with your walls? Give us a call! Walls are our specialty.
Project Evaluation
Written Specifications
Color Consultation
Computer Rendering
Board Meetings
Project Notifications
Preventative Maintenance
Free Quote
Austin Painting will provide a custom-tailored quote that fits your project needs, big or small. We provide a quality job at a reasonable price.
FAQ
Q. What should I look for when hiring a painting contractor?
There are several key things to look for when choosing a painting contractor. Always check to see if they are licensed, experienced and capable of completing work to your satisfaction. Look for reputable companies in your local area that have references and photos of prior work.
Q. There is a wide variation in the painting quotes/bids I have received, why?
The cost of a painting job is determined by the level of preparation, attention to detail and quality desired. The old adage is true, "you get what you pay for". Accepting a low-bid or negotiating a lower rate may lower the price but if the painter cuts corners to get the job done it will end up costing you more in the long run. Give each painter an identical brief and ask them to itemize the expenses so that you can compare how the money is being spent. You don't have to accept the highest bid but never select a painter solely on price either. You need to feel confident and informed about what you are getting for the money you are being asked to pay.
Q. How long should the paint job last?
A good quality paint job should last a long time. Interior and exterior paints will have different lifespans depending on exposure to the elements and the type of surface to be painted. As a general rule, most exterior paints will last on average 7 – 10 years. The minimum durability is 2 – 3 years for exterior paints, and 3 years for interior finishes. The keys to good paint performance are proper surface preparation, high-quality materials, and quality application.
Q. What can I do if not happy?
First, you should discuss any issues with your paint contractor and ask that they are fixed. Austin Painting offers a technical inspection service. We will make a detailed inspection and point out any important issues. You may use this report to resolve the dispute, either in face-to-face discussions with your painter or as evidence at a legal hearing.
Q. What do I have to do in order to get ready for the painters?
For interior work, we ask that you remove all the furniture and valuables from the room. For exterior jobs, trim shrubs and bushes close to the house and remove potted plants, and anything else that can get in the way. Before starting any job we will always do our best to move furniture, window treatments and cover fixtures that can not be moved. On completion of the painting, we will place all items back in their correct location.
Q. How long will it take for the paint to dry?
It will vary from paint to paint and weather conditions. Expected drying times are listed on the paint can. It generally takes two weeks for the paint to fully cure and before a newly painted surface can be scrubbed. For more information see our interior, exterior care tips.
Q. Who supplies the paint?
Austin Painting will supply all paint and materials. The quotation provided to you by Austin Painting will list the paint brand and color that will be used. Customers may supply their own paint but this is rarely a good idea and often voids any type of warranty from the painting contractor.
Q. How do I choose paint colors?
Many professional painters will help you select colors but remember they are experts at painting not choosing colors. It is a good idea to look through magazines, make a list of the colors of your furnishings, go to your local paint store and get color swatches. If you want a complicated color scheme, it may be a good idea to hire a color consultant. Many professional painters and paint manufacture offer this service.
Q. What kind of painting maintenance is recommended?
For interior surfaces, dirt and scuff marks should be cleaned immediately with soap and water. Don't use abrasive cleaners or scrub newly painted surfaces before the paint has cured (usually two weeks). Make sure your painter leaves you with some touch-up paint and the details of the brand of paint used, color number, etc, so that when it comes to repainting you can match colors. On a regular basis, you should walk around the exterior of your home looking for dry rot, water penetration, cracks, and chalking. Once a year it is a good idea to wash your home to remove the accumulation of surface dirt. High-pressure washes shouldn't be used more than once every 12-18 months.